World's largest cut diamond auctioned for £3.16m
The world's largest cut diamond, a 555.55-carat black diamond, was sold for £3.16 million (about 27.2 million yuan) in an online auction on the 9th. The rare black diamond is believed to have originated from a meteorite or asteroid that struck Earth.
According to Agence France-Presse, the black diamond, named "Mystery", was auctioned online by Sotheby's auction house in London, the capital of the United Kingdom, on the 9th. The price of 3.16 million pounds did not include commissions.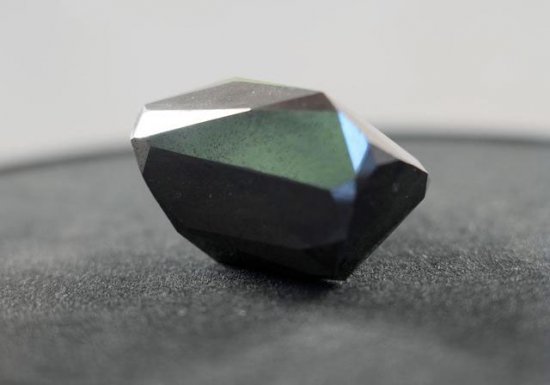 "Mystery" has 55 facets and was completed by jewelry experts in three years. It was certified by Guinness World Records as the world's largest cut diamond. It has been exhibited in Dubai, United Arab Emirates, Los Angeles, and other places since last month.
Sotheby's called the black diamond a "cosmic wonder". It is believed that it was formed by chemical vapor deposition when a meteorite or asteroid hit the earth more than 2.6 billion years ago; or, after a supernova exploded, an asteroid with diamond was formed. When the asteroid hit the earth, the diamond brought to earth.
Although "life experience" is legendary, "mystery" is not a gem-quality diamond. Tobias Colmed, managing director of a well-known European online jewellery company, said the Enigma didn't fetch an "astronomical price", but its size, shape and origin made it a "very groundbreaking" , amazing" diamonds.
Black diamonds, also known as black diamonds, are an extremely rare natural polycrystalline diamond produced only in Brazil and the Central African Republic. Generally speaking, black diamonds are rarely used in jewelry design or at auctions, but these diamonds have recently gained popularity for their alternative colors. Based on the detection results of carbon isotopes and hydrogen elements, the researchers speculate that the formation of black diamonds is related to outer space.